To be able to read most of the content here, you must first register yourself with the forum and create an account. No money changes hands and we don't want any personal information, just your email address, your rough location (town) and your project car.
Your email address is used by the forum to let you know that someone has replied to your messages, and the other information is simply used so that both club staff and other forum users / club members know what car you have so that they might be able to help you.
Registration is very simple; just follow the instructions (in pictures) below.
Once you have registered, the forum will send an email to the address you registered with containing a link that you must click to confirm your registration. Once you have done this, you're free to post messages here and see other content not previously visible.
Taking the pictures below in order:
1) From the forum home page, click the 'Register' link circled at the top-left of the page. This will take you to the conditions page.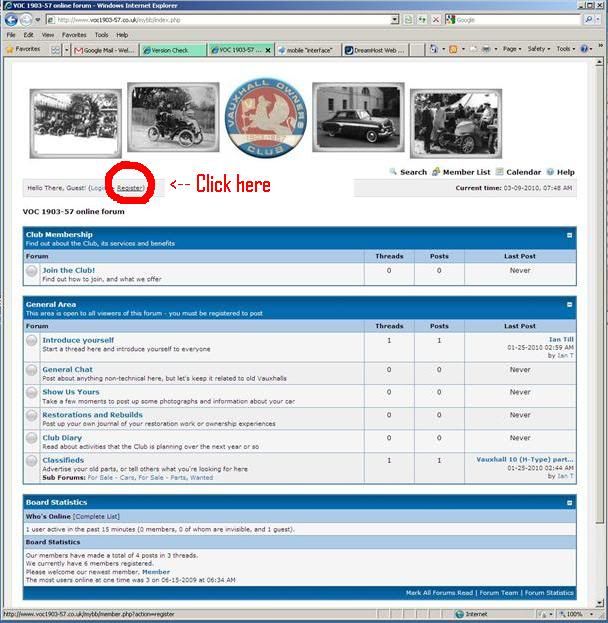 2) Click the 'I Agree' button circled to proceed to the registration form.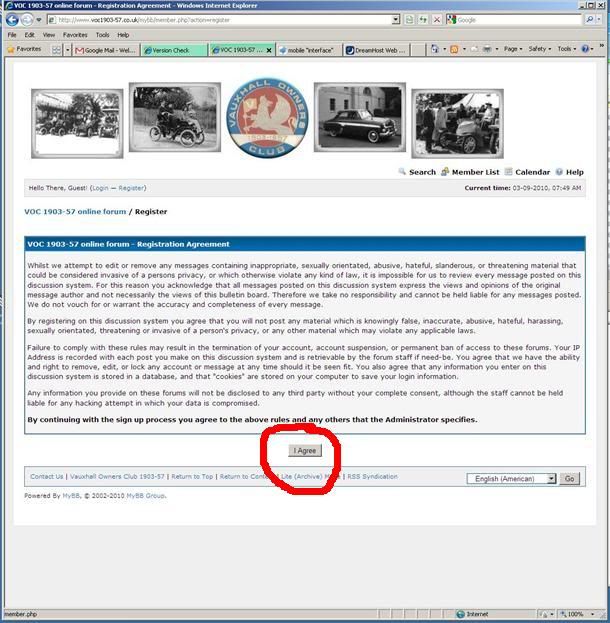 3) Fill in the information fields circled down the left hand side of the form, then set the tick boxes on the right to match the settings shown in the picture, including the 'instant email notification' option. Finally read off the crooked letters and numbers and type them as you see them into the box at the bottom of the page. When you have entered everything correctly, click the 'Submit Registration' link at the bottom of the page.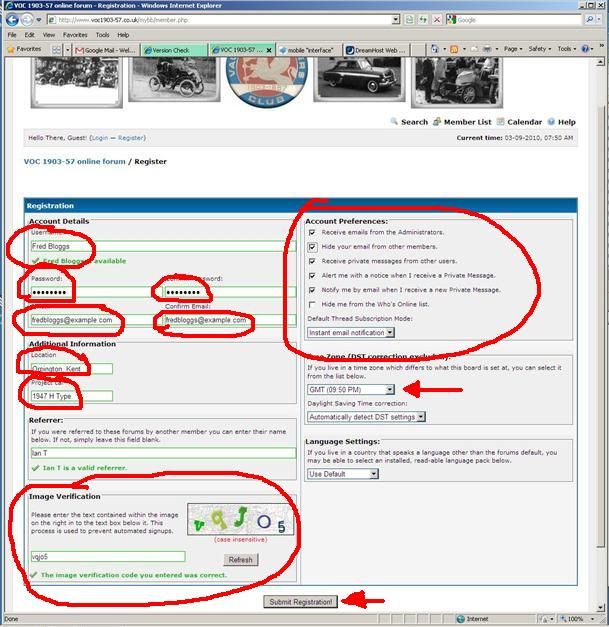 4) If all went well, you will see the message in the fourth picture. Shortly you should then receive an email from the forum with a link enclosed. To verify your registration, you must then click the link, which will display a message to say that you're now fully registered with this forum.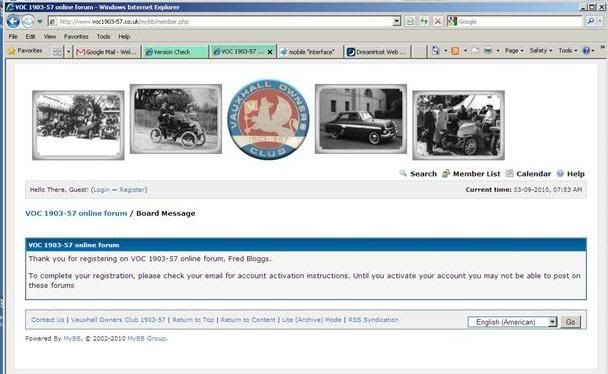 If you have any problems, please email iant@voc1903-57.co.uk and I'll try to help.
Ian.